The Brand Building
A PRESTIGIOUS BRAND NAME
Leysen is a prestigious brand of family jewellers that have been practicing their craft for six generations and more than 160 years.
Driven by a constant desire for impeccable design quality and excellence, this elite brand is synonymous with sophisticated luxury and simple elegance.
THE BRIEFING
Visualmeta4 was given the challenging task of taking the brand into a new era. There was a need to reinvigorate the brand and make it younger, while promoting its 'savoir-faire'.
Visualmeta4 have established new standards for the brand expression and through strong art direction, defined a new graphic and visual language. It was important to strike the right balance between heritage and modernity without compromising on the core values of the Leysen house.
Collections
INTRODUCTING
THE COLLECTIONS
Leysen are more than simply jewellery makers, for they create stories you can share. Visualmeta4 therefore developed the idea of collections to help them illustrate these stories.
Each collection has been developed with its own visual world in which to immerse oneself. The Kiss Me collection, for example, throws an understated jewellery classic into the spotlight — a diamond solitaire mounted on a necklace. It tells the love story of a woman's first kiss, symbolised by a unique and timeless piece, a diamond.
---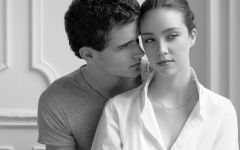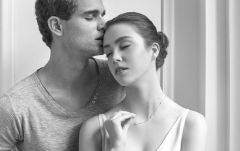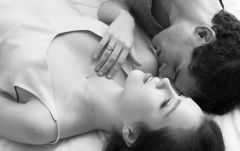 The Website
THE WEBSITE
Leysen also wanted to create a digital experience and interaction for the brand that reflected the in-store experience. The result is a website that reflects elegance and refinement down to the smallest details while making no concessions on the technical side to ensure the same experience regardless of the digital platform.
To learn more, read the full case story on the development of Leysen's digital presence here.
> Leysen website